As you can probably tell from the majority of my posts, I grew up in the 80's and 90's. As a child I was a massive fan of He-Man. I must have had at least half of the action figures ....... I'm not claiming to have had all of them as I know I was at least missing Ram Man :( . I remember playing with my mates and shouting "I have the power" at the top of my voice when we had plastic sword fights. I even had the Prince Adam figure so I could turn him into He-Man when I shouted it!
I've been meaning to paint this team for the past 6 months; I just haven't had the time to do it. So, finally, here it is!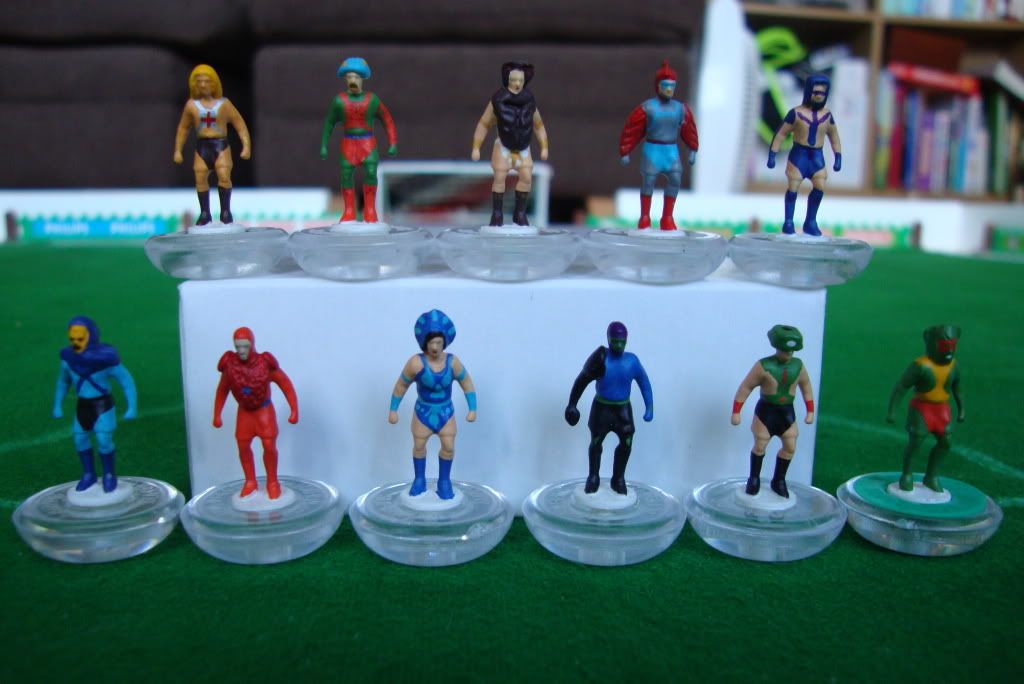 The Masters of the Universe
He-Man and Man at Arms
Man at Arms, Teela and Stratos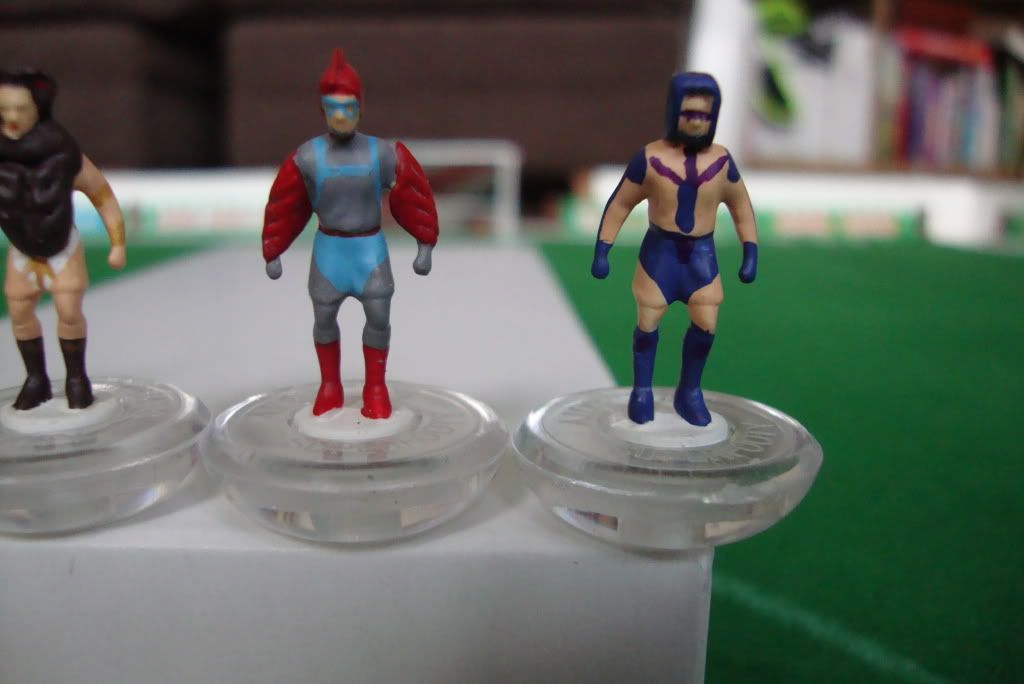 Stratos and Man E Faces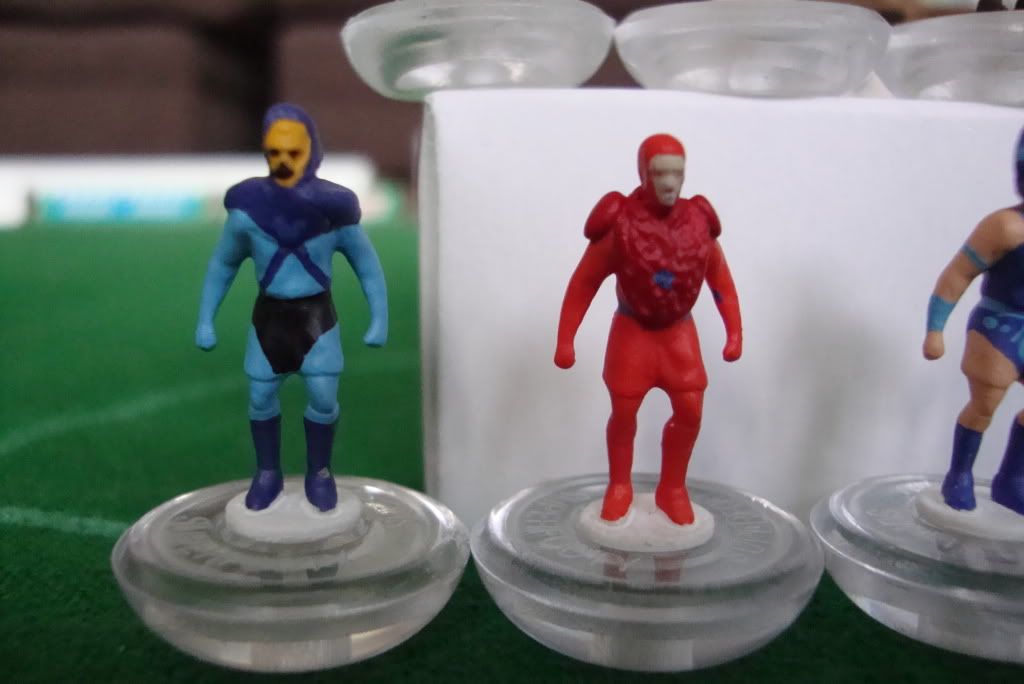 Skeletor and Beast Man
Evil Lyn and Trap Jaw
Tri Klops and Mer Man
I'm still missing Ram Man!
Painted on Superfooty bases and figures.