My latest order is for a team of wrestlers. Well I haven't watched any sort of wrestling since Wrestlemania in about 1992, so I didn't have a clue who half of the wrestlers were that i needed to paint up.
Hopefully they've turned out ok!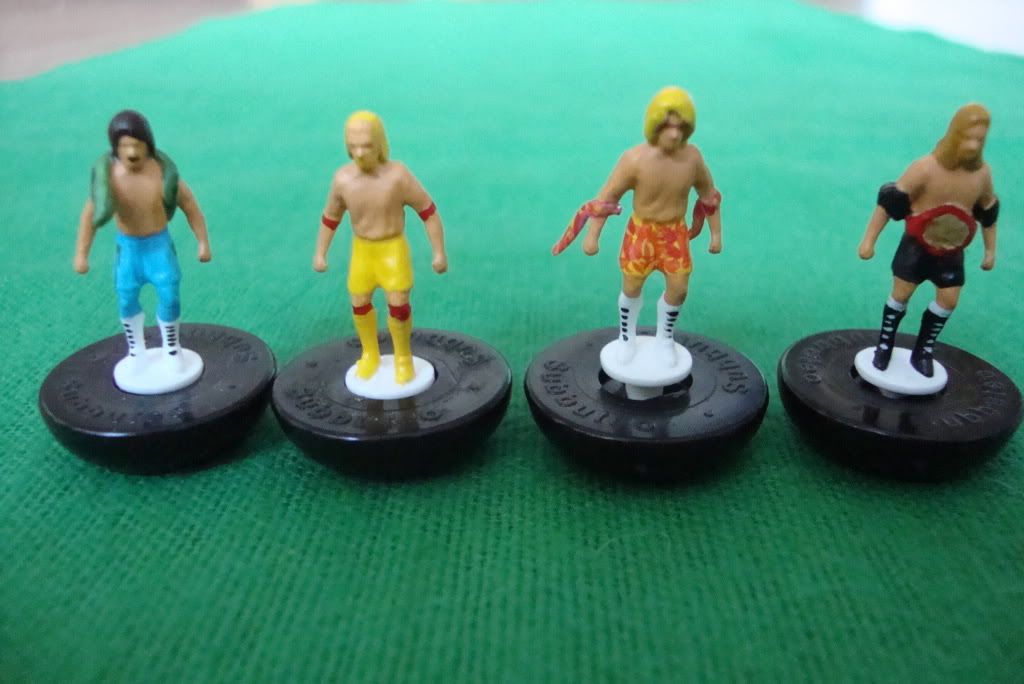 L - R: Jake "The Snake" Roberts, Hulk Hogan, Ultimate Warrior, Triple H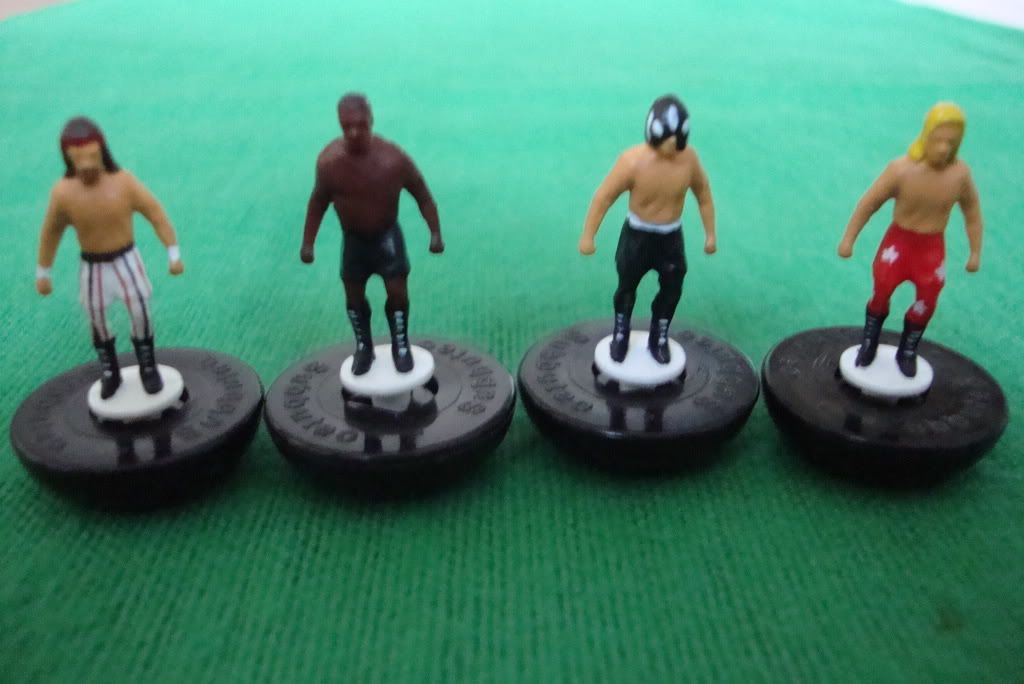 L - R: Terry Funk, Bobby Lashley, Rey Mysterio, Shawn Michaels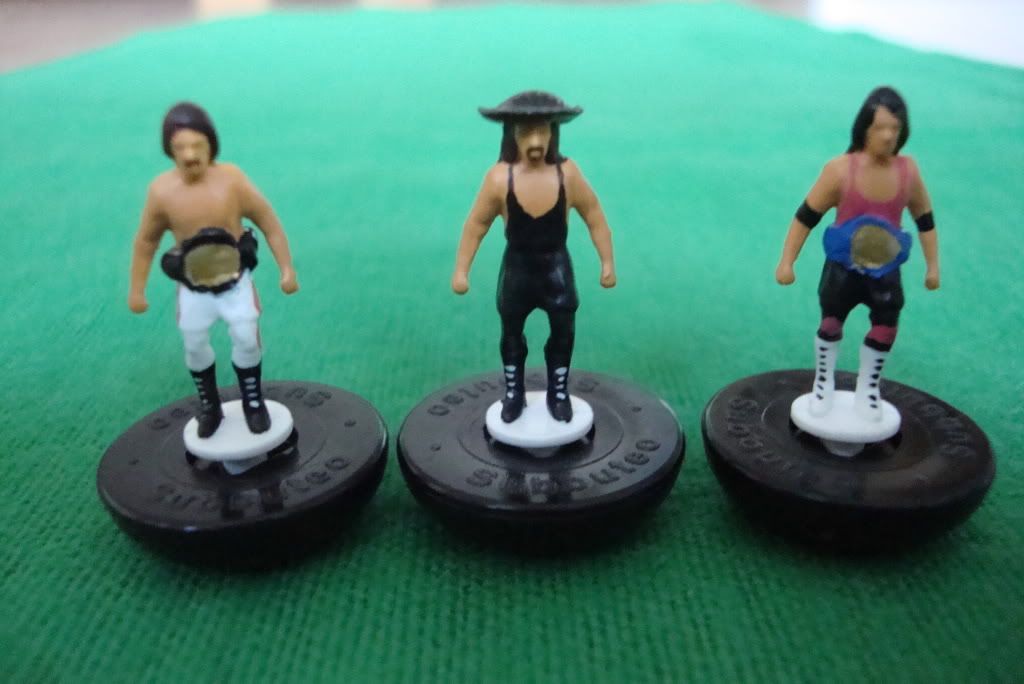 L - R: Rick Rude, Undertaker, Brett "The Hitman" Hart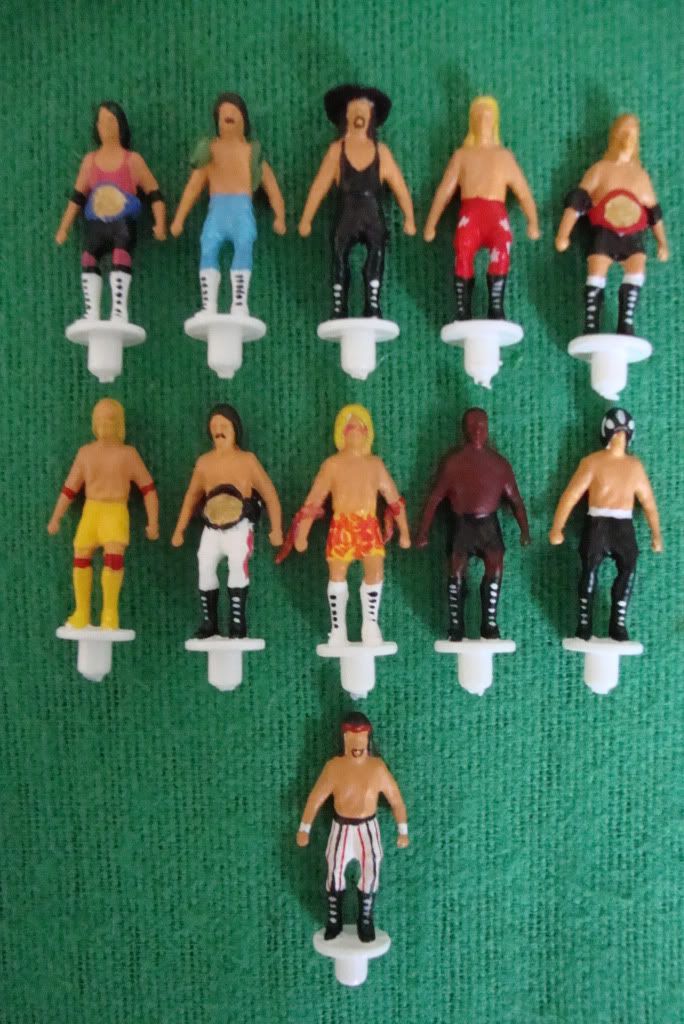 All 11 wrestlers
If you fancy a team of wrestlers (I can attempt to do whichever ones are your favourites) then email me. The email address is at the top left of this blog.