I've been contacted by a local football club to paint a few players for their end of season presentation evening.
The Drakes Broughton Rangers FC is based just outside of Pershore in Worcestershire. The clubs players range from 8 - 15 years of age. Their website is http://www.drakesbroughtonrangersfc.co.uk/ Hopefully they will like the teams that have been painted up in their home and away strips.
The below picture is a sample of the home and away kits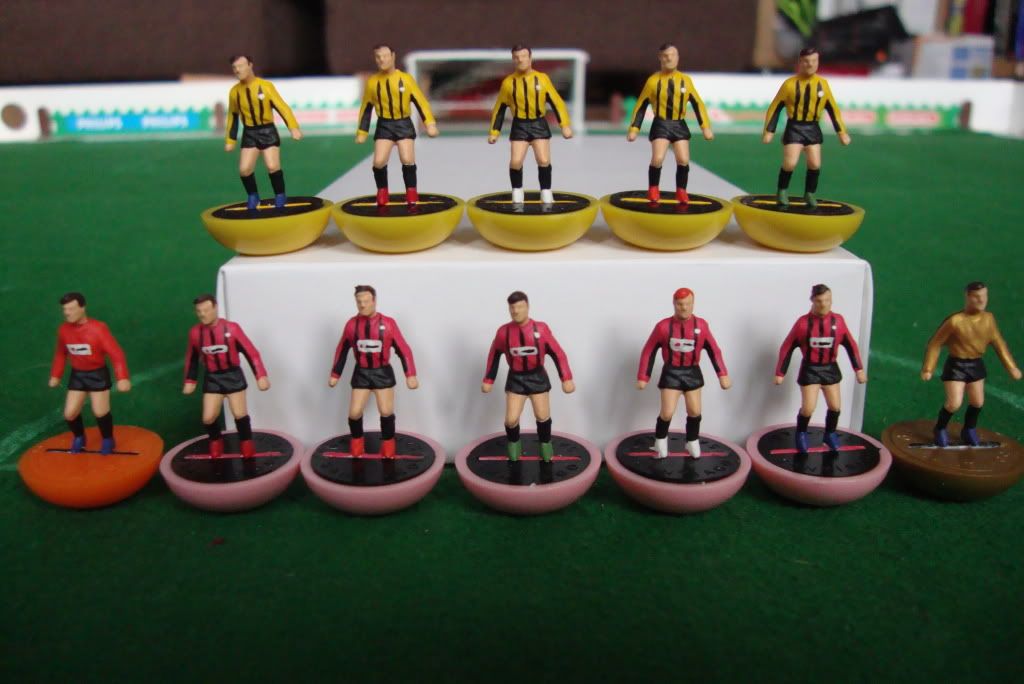 If you would like me to paint you a Subbuteo team of your local football club strip, please get in touch.