I know I've been a bit slack recently not updating my blog. If I'm honest I've not had much time to paint teams over the festive period as I've had far better things to do.........such as eating lots and being merry!
Saying that, I did get one or two opportunities to paint a few teams up.
First up I've repainted an old ref 7 West Ham that had seen better days for my solo league.
Here's the new home kit for WestBurn Villa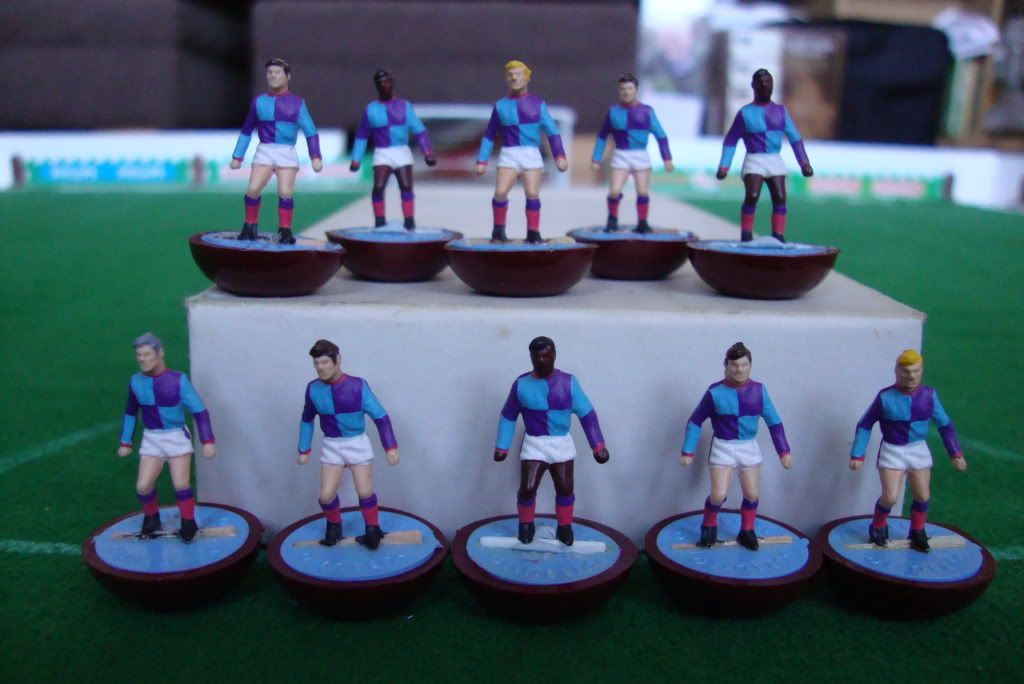 It was my first attempt at painting quarters which are easier to do than what I had initially thought.
Next up I've been commissioned to paint up a team in the colours of a well known banking firm and a team GB kit.
The well known banking firm's kit is as follows: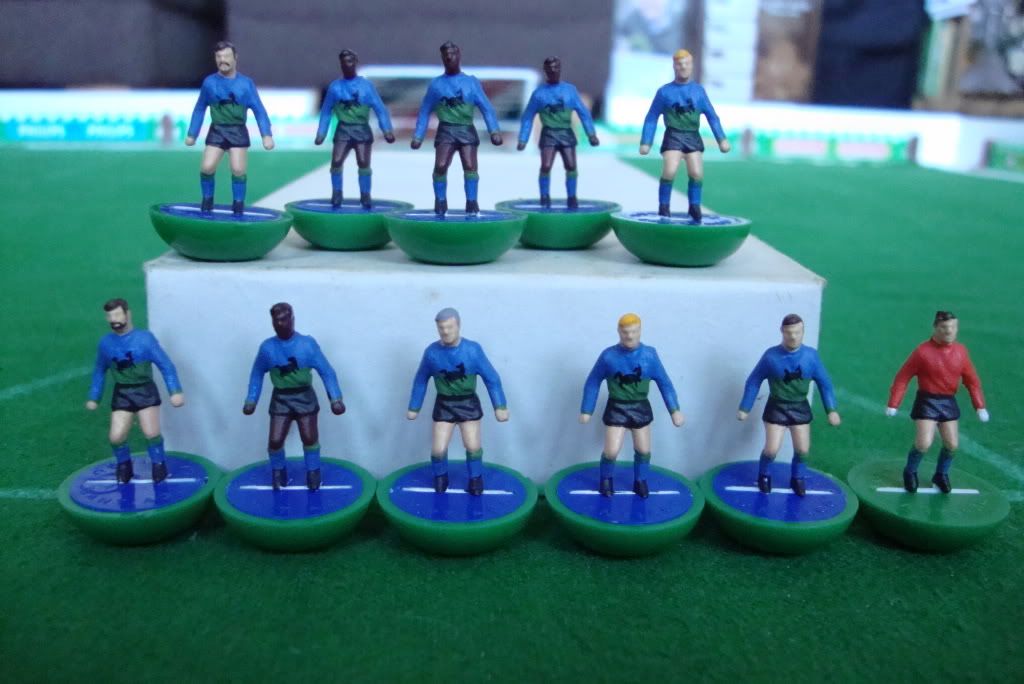 For the Team GB kit, I went with the National Anthem tracksuit jacket rather than the football shirt for no other reason than the football shirt looks awful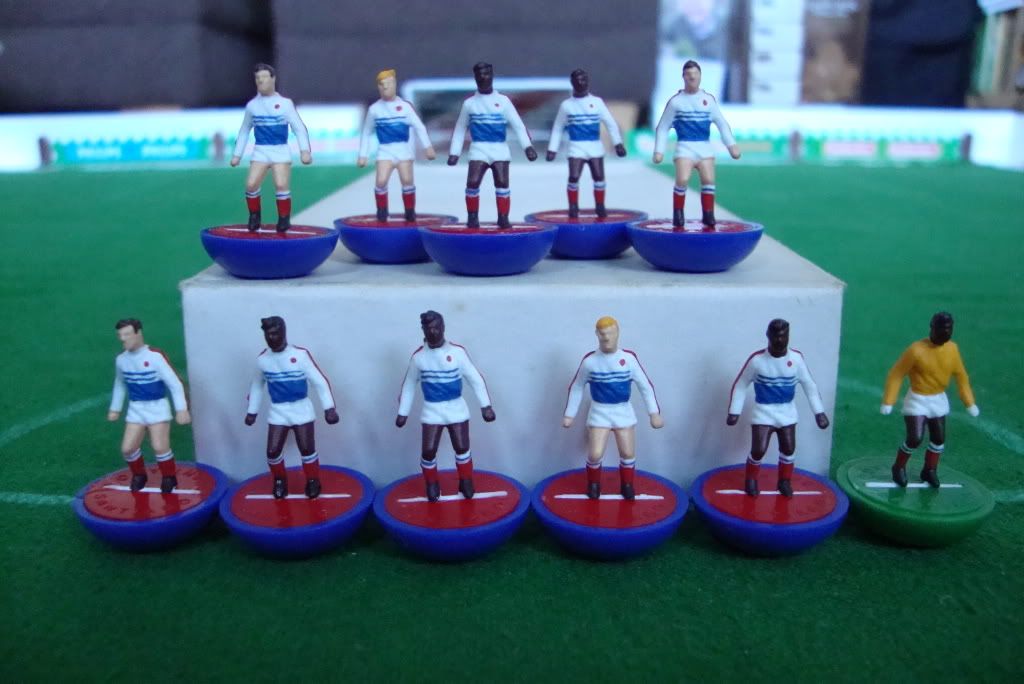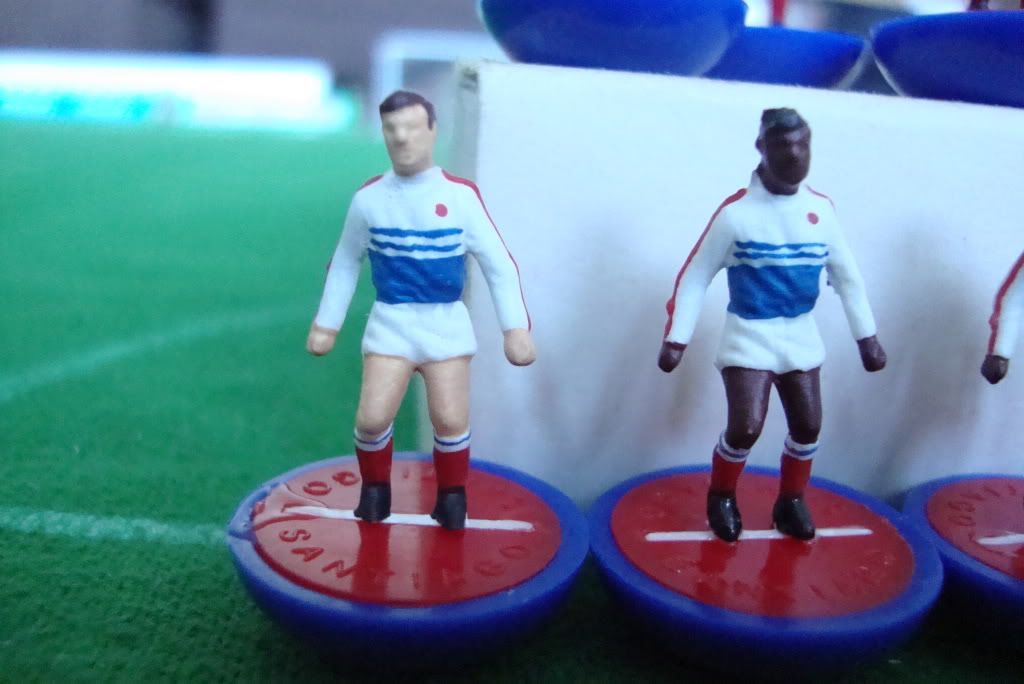 I've got no idea if the shorts / socks are correct, but it works as is.