I've been asked to paint this up for a fellow WRP7 team member; he's asked for the socks to be from the home kit rather than the away.
I think it looks a bit like an old Barcelona kit!
Enjoy the pics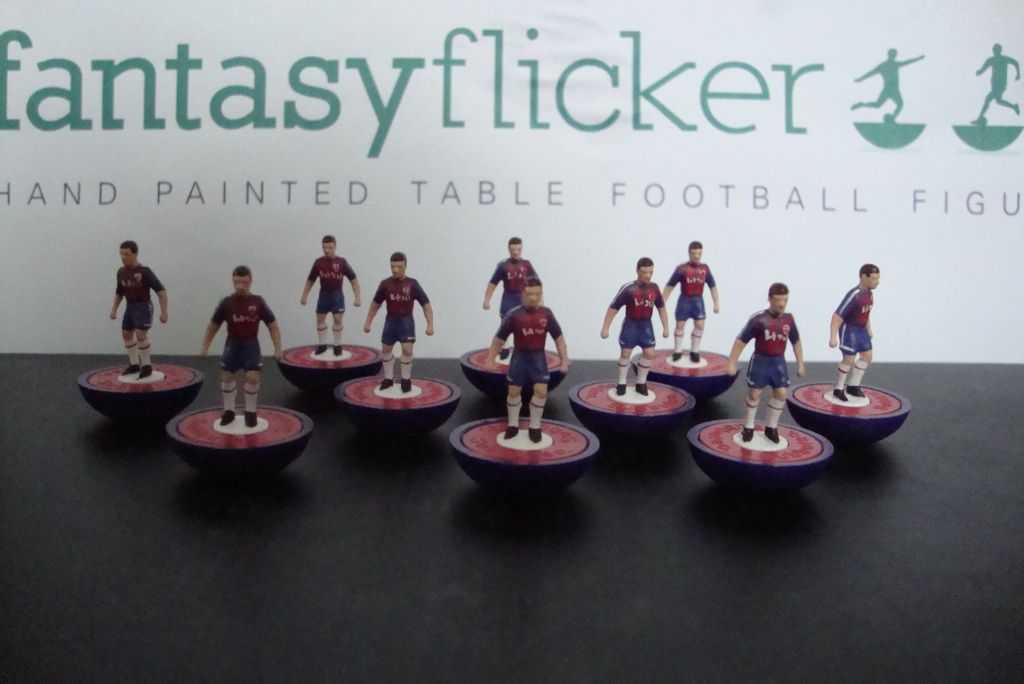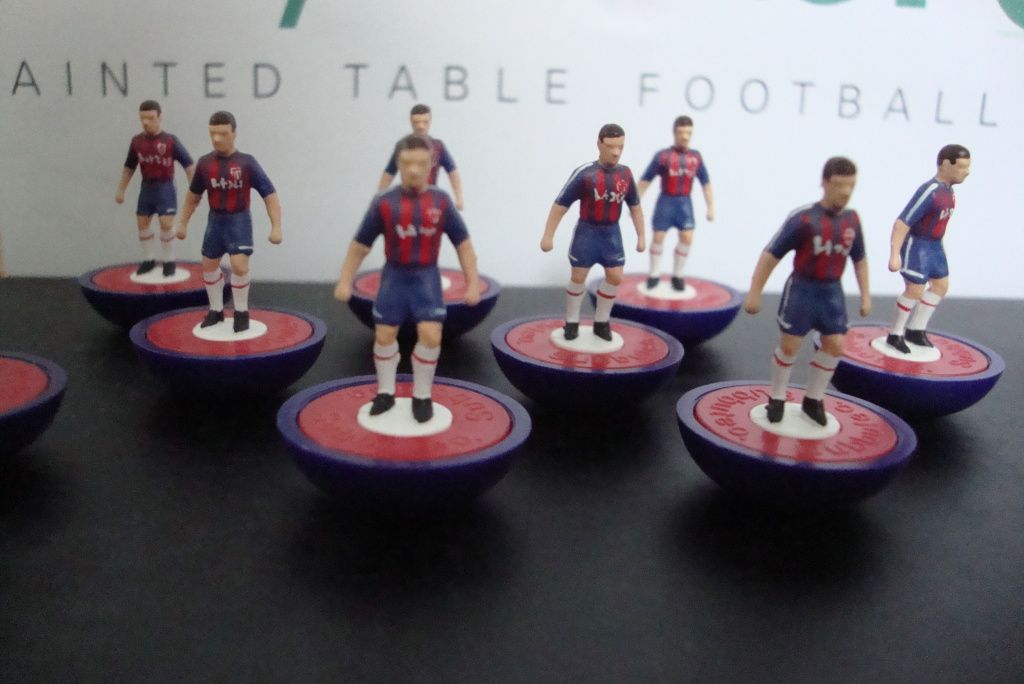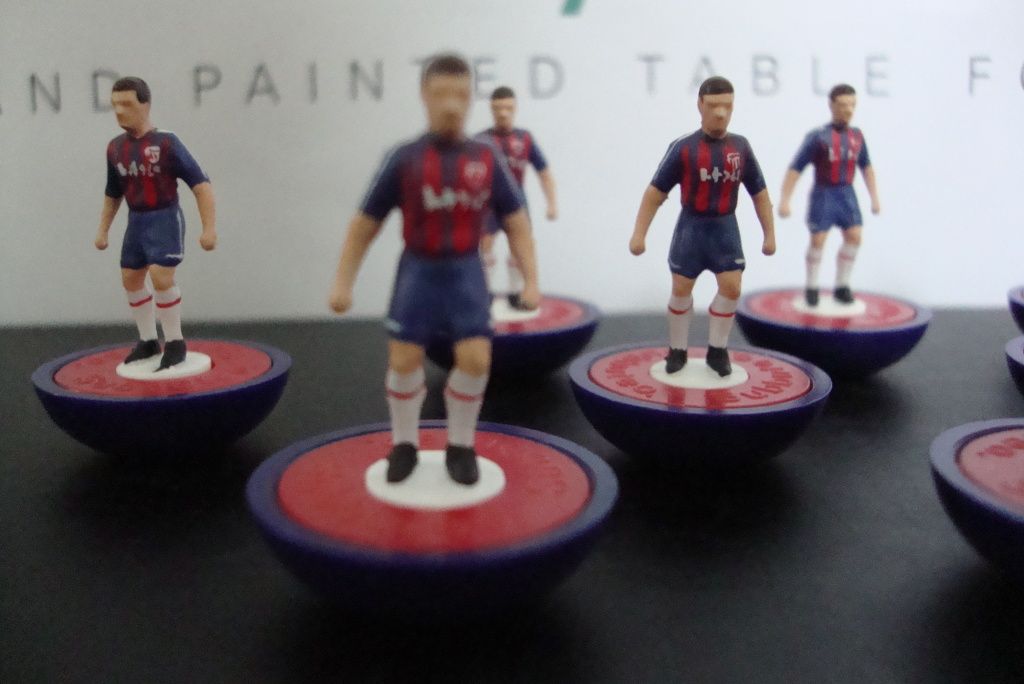 The figures are 2K4, bases original subbuteo LW.