The Football Attic is one of my favourite blogs to read; they have loads of articles about subbuteo as well as other retro football stuff.
For the past 2 years the guys at Football Attic have run a design your own kit competition called The League of Blogs. This year I thought I would enter; have a look here to see this years entries. Despite not winning, the guys at Football Attic contacted me asking if I could paint up their home and away kit and the kit for the overall winner. I jumped at the chance!
Here's how the kits look on the little plastic men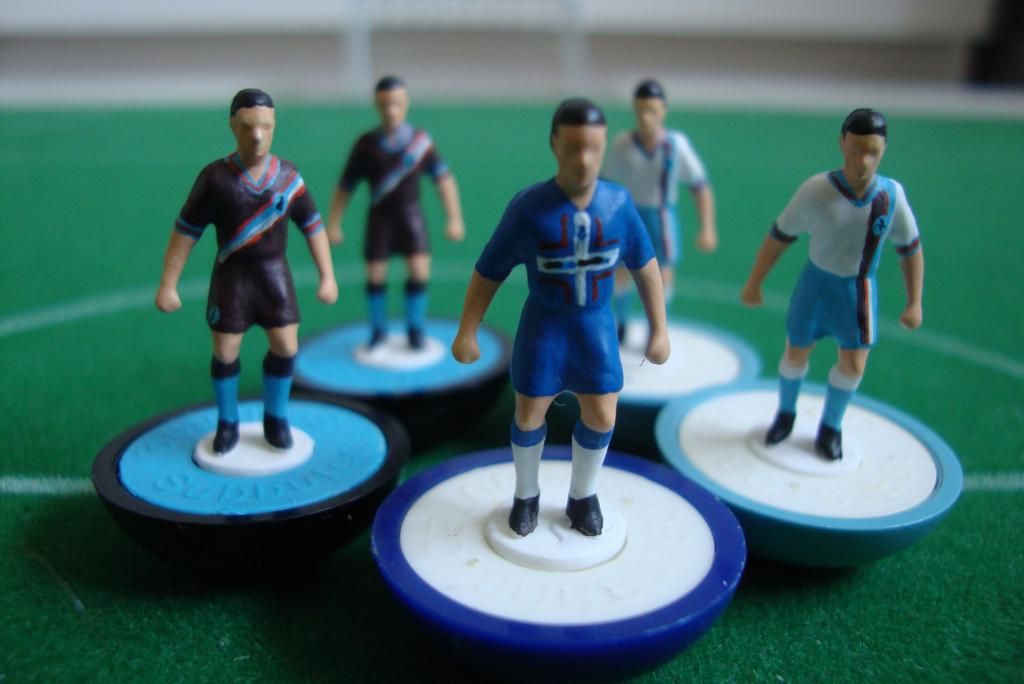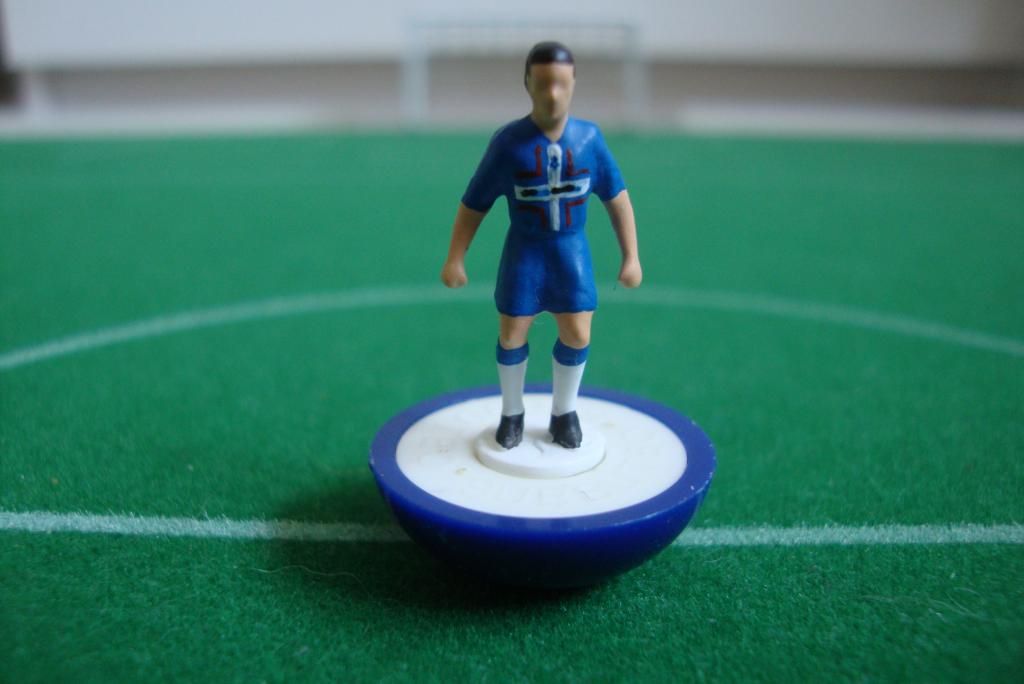 The winning entry from Live For Football Shirts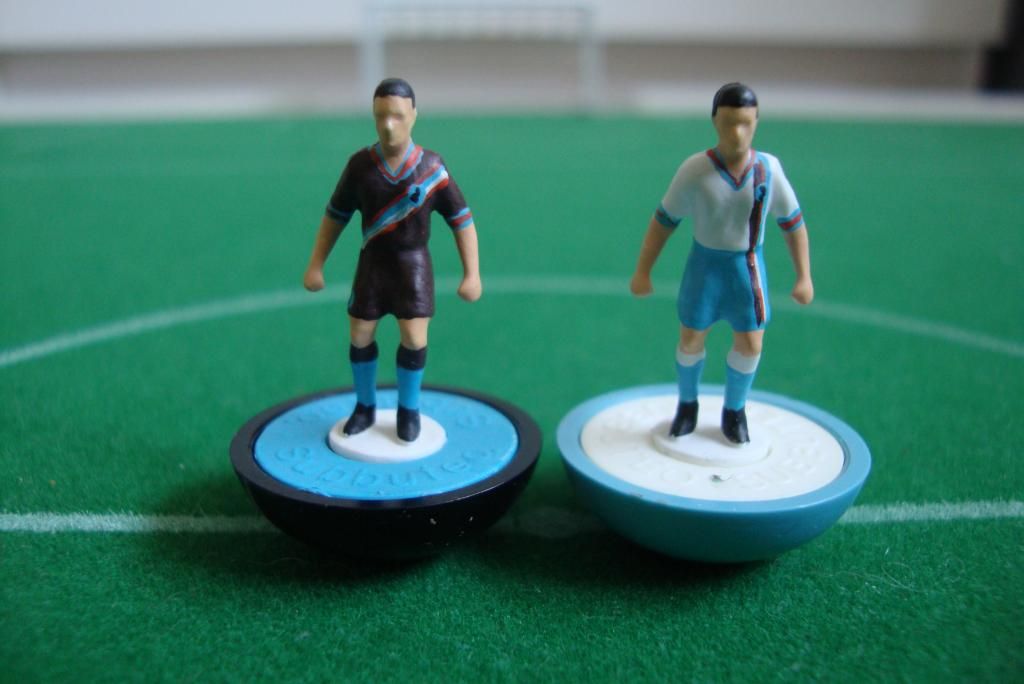 Football Attic's Home & Away kits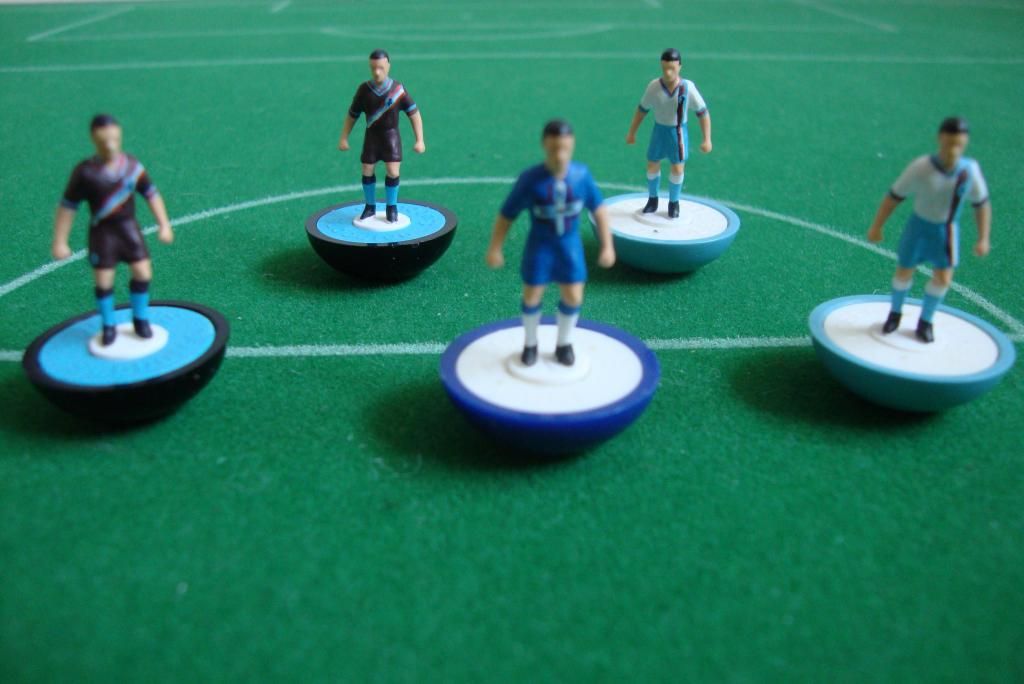 Congratulations to Live For Football Shirts for winning the best kit; it reminds me of a cross between Chelsea and a Portugal away shirt. My favourite entry (excluding my own!) has to be Hungry Ted; check out that kit design and beard combo!